Posts for: May, 2019
By PHM Orthodontists
May 18, 2019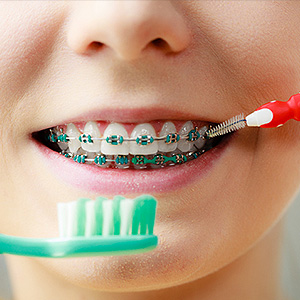 Wearing braces will probably never make your list of Most Pleasurable Life Experiences: you'll have to avoid certain foods and habits, endure some occasional discomfort, and perhaps feel some embarrassment about your appearance. The good news, though, is that at worst, these are mostly no more than inconveniences and additionally they're well worth the straighter, more attractive smile you'll achieve.
But there's one downside to braces that can lead to something more serious. The braces hardware makes brushing and flossing more difficult—and that could increase your risk of dental disease.
The principal goal of oral hygiene is to remove dental plaque, a thin film of accumulated bacteria and food particles that can cause tooth decay or periodontal (gum) disease. Without effective brushing and flossing, plaque can build up quickly and make the chances of having either of these two diseases more likely.
Not only does the braces hardware hinder your toothbrush's or floss's access to the parts of the teeth it covers, but it can also create "hiding places" for plaque build-up. Several studies have found that braces wearers on average have up to two to three times the plaque build-up of non-braces wearers.
There are ways, though, to make hygiene easier while wearing braces, particularly with flossing. Floss threaders or interproximal brushes can both be used to access between teeth while wearing braces. Another option is a water flosser or irrigator that sprays pressurized water between teeth (and beneath brackets and wires) to remove plaque. And braces wearers can get a prevention boost with topical fluoride applications or antibacterial mouth rinses to reduce disease-causing bacteria.
Besides taking a little extra time with brushing and flossing, you can also boost your mouth's health with good nutrition choices, less sugar consumption and keeping up regular dental visits. And, you should also see your dentist promptly if you notice any signs of tooth or gum problems—the sooner you have it checked and treated, the less damage any dental disease is likely to cause.
It's not easy keeping your teeth and gums plaque-free while wearing braces. But with a little extra time and effort, a few helpful tools and your dentist's support, you can maintain a healthy mouth during orthodontic treatment.
If you would like more information on best hygiene practices while wearing braces, please contact us or schedule an appointment for a consultation. You can also learn more about this topic by reading the Dear Doctor magazine article "Caring for Teeth during Orthodontic Treatment."
By PHM Orthodontists
May 08, 2019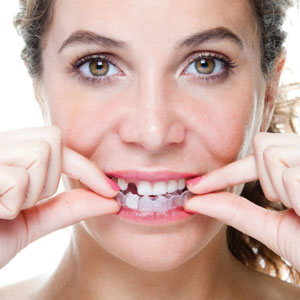 You have a lot of options for replacing missing teeth, from state-of-the-art dental implants to affordable, but effective partial dentures. But if the teeth in question have been missing for a while, you may first have to undergo orthodontic treatment. Here's why.
While they may feel rigid and firm in the jawbone, teeth are actually held in place by periodontal (gum) ligaments. These elastic tissues lie between the teeth and the bone and attach to both with tiny filaments. This mechanism allows the teeth to incrementally move over time in response to biting pressures or other environmental factors.
When a tooth goes missing the teeth on either side of the space naturally move or "drift" into it to help close the gap. This natural occurrence can reduce the space for a restoration if it has gone on for some time. To make room for a new prosthetic (false) tooth, we may have to move the drifted teeth back to where they belong.
If you're thinking metal braces, that is an option—but not the only one. Clear aligners are another way to move teeth if the bite problem (malocclusion) isn't too severe. Aligners are a series of custom-made, clear, plastic trays worn over the teeth. The patient wears each tray, slightly smaller than the previous one in the series, for about two weeks before changing to the next one. The reduction in size gradually moves teeth to their intended target position.
Many adults prefer clear aligners because they're nearly invisible and don't stand out like metal braces. They're removable, so you can take them out for cleaning or for special occasions. And, we can also attach a prosthetic tooth to the tray that temporarily covers the missing tooth space.
Whichever orthodontic treatment you choose, once completed we can then proceed with restoration to permanently replace your missing teeth. While it can be a long process, the end result is a beautiful smile that could last for years to come.
If you would like more information on your dental restoration options, please contact us or schedule an appointment for a consultation. You can also learn more about this topic by reading the Dear Doctor magazine article "Straightening a Smile before Replacing Lost Teeth."