Posts for tag: smile makeover
By PHM Orthodontists
August 01, 2018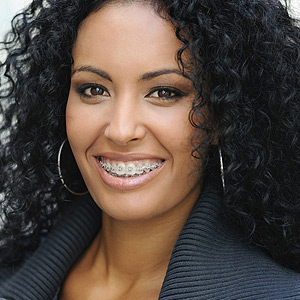 When considering "smile makeover" options, it's easy to focus on whitening, veneers or implants — techniques and materials focused mainly on the teeth and gums. But if you don't also consider the bigger picture of how your upper and lower teeth come together to form your bite, these efforts may be a lot like picking out paint colors for a house with foundation problems.
That's why orthodontics, the dental specialty concerned with the bite, could be a consideration in your smile makeover plan. Moving teeth into better positions not only improves your teeth's function and health it could also help facilitate any cosmetic changes that follow.
The first step, of course, is to visit an orthodontist, a dentist with advanced training and experience in tooth alignment and function, for a comprehensive evaluation. Orthodontists are also knowledgeable in the growth and development of the bite, and so can develop a treatment approach that reflects the patient's needs, whether a child or adult.
Treatments vary, depending on your particular needs. Fixed appliances like metal or clear braces that can't be removed by the patient are the standard treatment for most malocclusions (bad bites). Clear aligners, removable trays that fit over the teeth with programmed incremental movements of the teeth, find the greatest application with adults. Orthodontists may also use specialized appliances, like temporary anchorage devices (TADs), which work to isolate teeth that need to be moved from those that don't.
In comprehensive makeovers, orthodontists will work with a team of other dentists and specialists, including periodontists (specializing in the gums, bone and other supporting structures of the teeth) and oral surgeons. In these cases, orthodontic treatment may occur before or after other treatments with the overall goal of producing a beautiful, transformed smile.
If you would like more information on how orthodontics can transform your smile, please contact us or schedule an appointment for a consultation. You can also learn more about this topic by reading the Dear Doctor magazine article "The Magic of Orthodontics: The Original Smile Makeover."
By PHM Orthodontists
December 05, 2017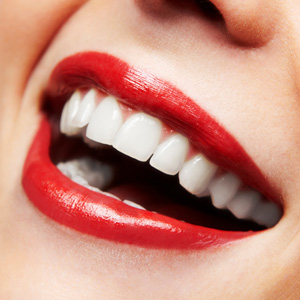 Before you consider cosmetic changes to your smile, ask yourself one question: how's your bite? How your teeth are positioned and aligned doesn't just affect their function — it also affects your appearance. A proper bite is foundational to a beautiful smile — and it deserves your attention first.
Here are 3 important steps for addressing your bite problem on your way to a more attractive smile.
Get an orthodontic evaluation. Only a dentist or orthodontist can determine if your teeth are properly aligned and working well with each other — and if not, why. With their knowledge and expertise they'll be able to tell you what specific bite problem (malocclusion) you have and the best treatment to correct it to support any future cosmetic enhancement.
Consider your tooth-movement options carefully. If you have a malocclusion, your dentist or orthodontist may recommend correction before undertaking other cosmetic work. In most cases, you'll have two choices. The first is traditional metal braces, which uses wires held in place and anchored by brackets cemented to the teeth. They're effective, but must be fixed in place and aren't considered attractive. The other choice is clear aligners, which use custom removable plastic trays worn in sequence to gradually move teeth. They're easier for oral hygiene and are hardly noticeable to others, but may not work in every bite situation.
Don't slack on the retainer phase of treatment. The day will come when the braces or aligners come out of your mouth for good. But your realignment project isn't over — you'll need to wear a retainer appliance for a while. Re-aligned teeth can relapse to their former positions, so it's essential you wear a retainer to keep them where they've been moved. Without a retainer, all the time and effort invested in your bite will have been to no avail.
In a nutshell: get the big picture about your bite, choose the treatment best for you and follow through on every phase. The end result will be a solid platform for the smile you've always dreamed about.
If you would like more information on orthodontic treatments, please contact us or schedule an appointment for a consultation. You can also learn more about this topic by reading the Dear Doctor magazine article "The Magic of Orthodontics: The Original Smile Makeover."